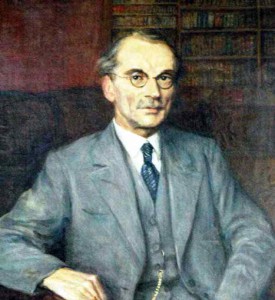 One of the particular claims of Kant's transcendental idealism is that we can cognize, with the help of our transcendental (mental) apparatus, the data of the experience that we perceive through senses.
This 'Copernican revolution' in philosophy provoked animosities and doubts among the disciples of Kant, many of them bringing into question the stake of a proper approach and method of interpreting Kant's philosophy.
Eventually, these tendencies produced three fundamental critical orientations, orientations which characterize the era of Neo-Kantianism: epistemological, metaphysical, and axiological.
Otto Liebmann's metaphysical assessment of Kant is one of the most characteristic examples in this regard. In his attempt to critically rehabilitate Kant's transcendental philosophy, Liebmann showed the shortcomings of Kant's interpreters (Fichte, Schelling, Hegel, Schopenhauer, Fries, and Herbart) and insisted for a return to a more authentic Kant. Yet his own return was not solid since he argued that Kant's philosophy itself lacked consistency and that we have to assume that Kant's postulate of the 'thing-in-itself' is disposable.
The present paper aims to scrutinize Liebmann's metaphysical appraisal of Kant and to examine Kant's transcendental postulation of the concept 'thing-in-itself'. The enterprise will follow Liebmann's arguments against Kant's division between noumena and phenomena, and Kant's transcendental limitation of the human possibility for knowledge.
Created by ALEXANDRU SZAB?