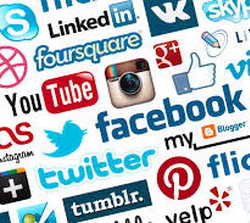 Social media is something that is being used globally, every day. Social media is becoming more and more prevalent, especially during this generation.
There are many different ways that can people engage in social media. There are a number of different ways to access social media as well. There are millions of different sites people could be using that is considered social media.
During the college years, social media is a way to communicate with one another, keep up with old friends, or connect with family that the person may not see while being at school. There are positive and negative outcomes from using anything at a high usage, social media is considered in this study.
There have been many studies focusing on this topic. Most of the previous research has supported that high social media use correlates with low self-esteem scores. The purpose of this study is, to see if the results are consistent in undergraduate students.
The participants for this study will all be Rowan undergraduate students. Participation for this study will be conducted through an online survey. This study is still ongoing and data collection is in the process. Once all of the data has been collected the results with be analyzed with the findings of 100 participants.
Created by Carly Pineiro