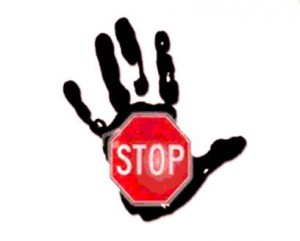 Humanity is a community. This community is constant interaction between people. Often interaction represents a contradiction that can lead to quite negative effects. Anyway, life is often associated with violence. Very often, as a way of resolving civil, interpersonal and national problems using force. So-called "traditional" just afraid of us. After all, how can we use force where the problem is solved several successful phrases?
Of course, a strong man – a virtue. And morally, and physically strong man – worthy of respect. But the use of force in the coercion, slavery, violence – offensive acts spreading tyranny and lawlessness. The thin line between "non-violent" use of force and actual violence. The existence of violence initially finds the explanation in history. Violence made it possible to obtain desired: buy and preserve the rights and privileges, economic and political domination.
Of Philosophy of the XIX century gives vivid examples of Friedrich Nietzsche, E. Duhring, Marx and many others. They assign violence leading role in history. The emergence of ethics of non-violence was the opposite as forcible possession of the world, the constant action of lawlessness. The emergence of new, naturally, is beginning to supersede the previous one.
Thus, the newly non-violent principle began to spread among the population. And though violence continues to exist in our world, it lost its pershodzherelnu power and influence on the masses.The new ideals were much more acceptable to humanity. Ideally, the model in principle of nonviolence became dyubov to person. As a universal moral law underlying love for man is an important driving force in the adjustment of various types of conflicts.Nonviolence today – as a healthy lifestyle. So people build their relationship without any of causing harm to each other.
Of course, a fair amount of attention is paid to members and other wildlife that we care about the environment.It is believed that the ideal of non-violence formulated in Nagorna sermon (New Testament). The commandments of passive resistance to evil at great difficulty signing into human consciousness and at first seemed simply impossible, but today we managed to translate into reality the recorded wisdom of ages.
Considerable circle of writers managed to nonviolence themes in his work. In particular, Tolstoy wrote that opposition to recognizing the need to evil is nothing like people justify their usual favorite vices, vengeance, greed, envy, love of power, cowardice, anger. It is difficult to disagree, because the only way to explain the behavior of aggressive people from the psychological point of view.
Everyone has long known truth that violence – is not the best means of resolving conflicts and contradictions. This destructive way. And if you want to destroy something? A constructive approach to any problem enables not just eliminate troublesome issues but cover many minor points that in the future may assist in the creation of something new. We all understand that one who meets evil for evil, suffering increases – does harm not only to others but also themselves. So is it worth risking your moral principles for the "emotional discharge"?
It's great that we, human beings understand all the meanness and destruction insidious violence that we so long to build. How many wars experienced by our ancestors? How much blood was shed before people realized the amount of evil, which entails violence? Only with the knowledge that the principle of non-violence is imperative for survival, we began to coexist harmoniously.
Finally, over more than one century, we can safely coexist with themselves, with other members of society and the global community. The law creating a much stronger law destruction – only constructive mindset, you can create something from nothing. The only way we can improve their society, to unknown heights. And for this we do not need swords, machines should be just talk – and we have heard.
In my view, that violence does not become habitual in our case, you need to eliminate it from our thoughts. From thoughts generated action – do not let their actions be punched, which "knock out" a place under the sun. Think light and positive – then responsible action and pure thoughts directed at achieving life goals. Preparation and control – everything necessary to take the path of discipline.
It is a pity that historically, the previous century seriously called the century of humanity and compassion. Ongoing conflicts between nations can be quite harsh consequences. Our duty today is also to avoid conflicts. We, the present generation, the future of our non-violent society must remain calm and peace in the territory of their homeland.
I believe that humiliating and disenfranchised resolve any issues with the use of violence in our time. XXI century – the age of technology and information. We – the multicultural, tolerant, educated, with knowledge of multiple languages ??simultaneously. We just have to find a nonviolent way out of all, without exception, controversial situations.
"Even in the worst of us has some good and in the best of us there is some evil" – wrote King. Ago. Let us not forget this simple truth. Nonviolent tactics to overcome the issues – the smart choice conscious and wise people.
The force applied against the will of man, oppresses, leads to confine myself driving to a standstill. Do not mutilate humanity and make silent those who have something to say. We must not only listen, but hear; not just look and – see; do not say everything and nothing in particular, and to prove his words actions. Surely so we can build their ideal, compromise and equal society.