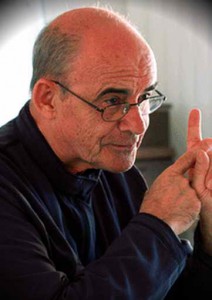 It would not be wrong to say that relationality has a central importance in Jean- Luc Nancy's thinking. It can further be argued that it is the centrality of relationality that holds together, as it were, all the diverse and heterogeneous elements in Nancy's entire oeuvre. In relation to this, two concepts come to the fore with regard to the issue of relationality, namely comparution (co-appearance) and partage (sharing).
Given this, this presentation attempts to show that comparution and partage can be understood as two distinct but intricately related components of Nancy's central ontological concept, viz., 'being singular plural.' In order to do so, I will first clarify how the notion of comparution lays out the conditions of possibility of co-existence and hence plurality.
Secondly, I will attempt to show how what Nancy calls the 'sharing of being' opens to an ontology of singularity without sacrif icing any kind of atomistic individuality. Finally, this will lead to an analysis explicating how these two concepts, i.e., comparution and partage come to constitute what Nancy calls 'being singular plural' which indicates an understanding of being in terms of relationality and event.
Author: Ali?an Gen? (MPhil)