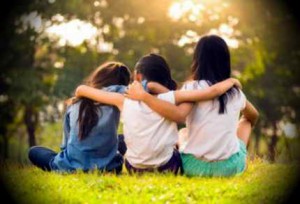 Friendship is perhaps one of the most advanced human relationships. Being something uniquely and naturally human, it is fundamental for the moral life and essential for the Christian life.
Jean-Luc Marion's phenomenology of givenness paves the way for an interesting investigation into this most necessary of relationships.
Friendship, though, is a term requiring definition: its extensive use in philosophical and theological texts, and its ab-use in common-speak create a confusion which must be eradicated. Yet uncovering the phenomenological structures of friendship requires an accurate definition of what friendship is (and what it is not), both philosophically and theologically.
Such a definition of the essence of friendship—namely, that friendship is an essential capacity for selfgivenness, fueled by the unity of philia, eros, and agape, resting in an inversion of the traditional structures of subjectivity and alterity, and exemplified in friendship with the Divine (made possible only by the Incarnation)—finally enables the undertaking of a phenomenological analysis of friendship.
Marion speaks of friendship restricted to the context of the historical Event. True friendship, however, is at once more nuanced and broader than the historical Event, extending not only through the other three types of saturated phenomena, but also, a fortiori, into the saturated phenomenon par excellence, Revelation.
Author: Tyler J.W. Dickinson (MPhil)