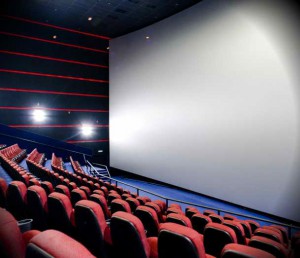 In our modern times, cinema has become an integral part of our leisure. The number of genres (western, detective, drama, military film, exotics, erotic film, historical, comedy, love story, melodrama, musical, parody, romantic, horror, thriller, art, family and many others …)
Every movie fanatic can find something to his taste and color. More and more films and serials are being shot, most of which simply lose the essence of the "work of art", but, however, the viewer is even unclear about the last nonsense.
Cinema is called the most common kind of art. The very first film was created in the 19th century, on December 28, 1895, in Paris, the Lumiere brothers demonstrated their film called "The Arrival of the Train". This was a new stage. All the new countries began to create their own film, shorts … Time passed, and further mastered the art of sound and color. All this has caused a huge force of cinema on the viewer.
Now the cinema is considered the most effective kind of art, because the reality that was in the cinema did not differ from reality in reality. All ideas, fantasies could be realized in the film industry, of course, with the help of editing. In the creation of a movie I take quite a lot of professions: scriptwriter, director, actors, cameraman, artists, stuntmen, pyrotechnics.
Cinema does not keep itself within the narrow framework of art, it catches every note of our society, covers everything from soul ideals to eroticism.
I believe that cinema has the power to change the notion of some things, but we are not always able to notice it. Cinema is a great art. We look at all sorts of pictures that change one after another. We empathize with the heroes of various emotions, we live with them their fate. The movie is designed to evoke emotions in us, the series is generally a separate topic. I know how to immerse myself in this atmosphere, and this is unrealistically cool, it dilutes my life, fills with impressions, and, of course, shows some moments from another side, which is not always familiar to me.
Cinema, in the first place – is communication with the person himself, which affects the mind and heart. A person immersed in the life of a movie is no longer a mere spectator from outside, he is already an active participant in the event. How often we see actors who are full of energy, positive, are filled with optimism and adrenaline is already off scale or on the contrary a quiet, tranquil, calm state, which we often lack, we want this, we are striving for it. Personally, after watching the musical, I have a sublime mood, I'm full of energy and I want to dance and rejoice.
I want to share my emotions and conclusions after some films that I liked and crashed into memory.
The first film is "Time" 2011, directed by Andrew Nikkon, a genre – action movie, thriller, fantasy. The film from the very beginning plunged into thinking about how sorry I was spending my life. We have everything to live happily, have all the opportunities to have a good time, to improve our skills … The film clearly shows the problem of our society, we do not appreciate what we have already given, most likely we are not aware. After watching the film for myself, I realized that time is a valuable currency, which I have and I need to appreciate, I never know when it will be your last minute of life.
The second film that I would like to cite as an example is "50 shades darker," directed by James Foley, in 2017, a genre is drama, melodrama, 18+.
I liked it not by eroticism, lust or a rich life, no, I liked Gray's attitude, namely, what he did for his love, and she in turn accepted his essence. When you meet your man, and you play according to the old rules for everyone, everything starts to crumble, because it is to this person that this approach flies by.
In this film, I liked that, to the best of its principles, the protagonist is making sacrifices by himself, his "laws", his taboos, if only the person he was in love with. I know for myself that when we really fall in love, we are ready for much, for such insane deeds, which in a healthy mind would never have been agreed in life. We begin to love what others hated, making concessions to their own pride.
The third film, which impressed me very much, was "Split" in 2017, directed by M. Night Shyamalan, genre – thriller, horror. This movie I was expecting half a year, that is, long enough, the expectations were simply enchanting, and the reality surpassed itself. The film in general about a guy named Kevin, in which 23 people live, and just about to wake up 24. Kevin's doctor is studying people with the same psychological disorders. The peculiarity of them lies in the fact that by whom he did not imagine himself, he became waking to them, his activity in his head changed, his temperament, ability, physical strength changed …
This same hero kidnaps three girls, one of whom survives, and survives because she already knew the suffering, one phrase I remember very clearly "You are not like the others, you have a pure heart, rejoice, broken, developed more, rejoice" . This has shown me so many of the situations in my life. I realized that any event in my life will lead to something, from all I need to look for my advantages, be optimistic. This third girl survived due to her suffering as a child.
Finally I would like to mention the popular TV series "Day and night in Kiev", although this is not a series, but a project. Genre – serialism. The idea of the series itself is given the situation, but do what you want. Heroes are supervised by a ball depending on their mood. I like it because they are ordinary people with a bunch behind them.
He reminds me of my thoughts when I'm on the subway, I look at a man, and in my head there are so many different thoughts about who this is, what a person is, what problems he has and how he fights with them. Moments of the absurdity of situations just go off scale, but without it anywhere.
Conclusion from all the above written … The movie is aimed at entertainment, education, recreation … This is an art in which many details are thought through.
The virtual world is sometimes much more interesting than the real world, but one should never forget that life is life, and it is necessary to make it bright, saturated, and of course, interesting.