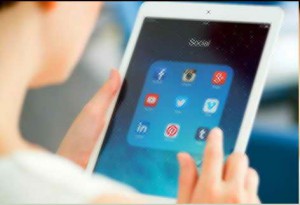 In the age of globalization, people travel a lot for business or entertainment purposes. Thanks to the techniques of information retrieval, searching localized information is much easier than ever for frequent travelers. Cultural shock can be minimized through preparation and education. As a result, doing Internet research is an efficient way to achieve localization. Furthermore, due to the portability of digital media, most travelers use it to access data regardless of locality.
Sharing digital data on the Internet is common and Blog is a way to do so. Travelers can bring their global views into the local community through Blogging. In addition to serving the role as a digital archive, Blog also maintains the connection between friends wherever they are. This is essential for frequent travelers since they have less physical contacts with friends.
However, friendships fade away overtime. Having a link to friends' Blog on one's website doesn't mean he or she is tied to them in real life. It is awareness that is the key in maintaining friendships. This is one of the purposes for people to use Really Simple Syndication (RSS) to synchronize their friends' Blog. Nevertheless, what users needs is a comprehensive system that helps to quantize the bind of friendship. Such an automatic system can detect a loose tie, strengthen existing ties and even establish a new tie in one's friendship circle.
Moreover, there shall be a mechanism helping to map the virtual tie into reality. This paper uses interview as a pilot study to investigate user requirement for an online relationship management system (ORMS) major for frequent travelers. The study found that increased awareness of friends' behaviors increases the interaction between friends, especially for those frequent travelers. Besides, it also reveals that people are interested more in talking to a friend's friend than to a total stranger in a new environment.
Trust is a key ingredient in establishing the connection. On the other hand, as we all know, people's interests change with time. Topics of mutual interest reignite lost passion in a current friendship. Therefore, the rationale of the ORMS is to match like minded people through friends and maintain the friendship through temporal and locational awareness. Literatures in communities of practice, dynamic social network analysis and human computer interaction are reviewed.
Features supported from the literatures are designed as the system structure. Besides, data mining techniques such as latent semantic indexing, sequential mining and log analysis are proposed as a technical solution to cover the implementation details of the ORMS. The idea of using data mining in ORMS is to create a customized web crawler in performing people-based crawling as opposed to traditional content-based crawling like Google. Finally, information filtering algorithms are employed for result representation. The framework of an ideal ORMS is proposed as the conclusion of the paper.
Created by CHANG Pei