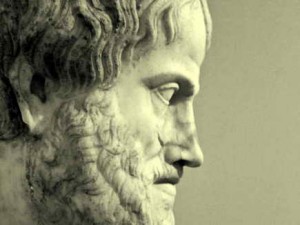 The view that Aristotle considered the separate, self-thinking, unmoved substance described in Metaphysics _ to be a god has come under fire in recent decades, notably from Richard Bod??s.
On Bod??s' account, Aristotle's gods are not substances of this kind, but are rather (a) composites of soul and body that are (b) beneficent towards mankind.
Leaving aside (b) for the purposes of this paper, I shall argue that, contrary to (a), an incorporeal unmoved mover remains a serious candidate for being a god for Aristotle. First I review several of the key texts Bod??s cites in support of his claim, showing that they are not as convincing as they might initially seem to be.
Then I note a characteristic methodological tendency of Aristotle's that would seem to overcome this ambiguity in favor of Bod??s' case – but only in the absence of evidence to the contrary. I try to show, however, that the Aristotelian account of the ether provides us with just such evidence, and I conclude that the gods that Bod??s finds in Aristotle's cosmos have no place there, after all.
Autor Brian Lapsa (MA)