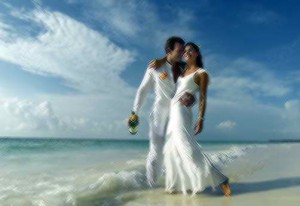 How to find a companion for life? Probably each of us wants to spend all life side by side with correct person. Yes, exactly with CORRECT, because somehow we have an association with a particular image of a person who meets our notions of "soul mate".
So, at first: in order to "attract" to our life companion through life, you must make a table, where the first column you write what you want to see in your partner, the order – that in required compulsory procedure must be absent, and the third – suitable for your shortcomings "halves", which will not bring significant problems in your life. So you greatly simplify the search, because you will know for sure, what you're ready to tolerate, that you absolutely don't accept in your partner and which dignity in your partner for life you will love more and more.
Secondly, pay attention to yourself, including your self-esteem. Describe yourself. To do this, you must go to the mirror and ask some questions to yourself: "How do I look? What I have a special? What I like (and what not) in myself? What I would like to change? Does the human (describe in the table) responsible human, who I see in the mirror? Would such a person would to be with me?" Answering these questions, pay attention to yours fillings: you're calm and happy or vise-versa – from anxiety responses received increased? If in your soul dominates confidence and fun, you already know, that moving in the right direction, and the result will not keep on coming.
Don't worry if inside you have discontent and embarrassment. It's just a signal about correction in yourself and a little wait for a result. Later repeat "process" with mirror and see how you headway. I'm sure that the changes will lead you to the desired result.
And third: travel! Come to places where you've never been. New dating, experiences and emotions OF COURSE lead you to someone who wants to see near just you!
GOOD LUCK!:)