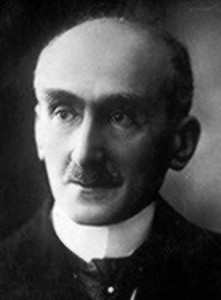 Everybody of us belong yourself and a society equally. In the society we are in a continuous contact with other personalities, where appears mutual dependence.
Two morals have selected – the first and the second. The first moral is social, and the second – human.
There is such concept as responsibility. It know how relationship between us and the society, though, above all things, this relationship with oneself. Therefore, a social moral was accused in neglect of individual responsibility. But habit is suffice, and we often can only follow the normal flow of things, to give the society what expects from us. Between the society and us are mediators: family, profession, work team, belonging to the district.
People who are part of group must perform the responsibilities. So, the responsibilities oblige us anymore before the face of society, than before humankind. All people have something from the society, in other case; this responsibility would not have any power over personality. This presence shows up more or less for different people, and nobody of us can from it be free absolutely.
However, nobody wishes such, everybody feels clear that the biggest part of his strength goes from the society and people are obliged before the society, because it gives regular energy and provides human activity the biggest productivity. But nobody will be able to is delivered from the presence of society in a middle oneself, even if wanted, because our memory and imagination live those that the society placed in them.
Two morals have different essence. The second moral differs from the first that, it is human, but not only social. A clever human, doing for the personal interest, often will do not that which requires interest for the social. And it explains Anri Bergson such the concept as moral anxiety – disorder of relations between social I and I individual. And it explains Henri Bergson such the concept as moral anxiety – disorder of relations between social I and I individual.
There is some difficulty in comparing the two morals together, as they don't appear in a clean kind. The first moral is the pressure and the second – achievement. Each of them took something from another, but they can not connect in one moral, as certain distance is maintained all the same.
Many feelings such as: jealousy, envy, vanity, honor, sympathy, pity behave to the social lines and as a result to the first moral. Selfishness for human, who lives in the society includes ego, necessity to be praised, so clean own interest became almost elusive, so it includes the common interest, and then hard to separate morals from each other.
Responsibility it is a contradictory necessity what is accompanied a mind and freedom. The mind is determined as ability which personality uses in natural way, in order to release yourself from difficulties of life. It doesn't follow in direction which acts on behalf's of society. This ability leads straight to selfish decisions.
A moral pressure and a moral achievement find the final explanation in the social life. As society exists, that is why it of necessity does a pressure on own members, and this pressure considered as responsibility. It is therefore necessary to conduct a search under social achievements, to move up to the life reference point of which is the meaning of human society, as well as the human race.
But it isn't enough. It is needed to understand already not only that, how society obliges personalities to responsibility, but similarly and that, how personalities can to judge society and require from it moral reincarnation. The self-sufficient society is considered the greatest power.
However, sometimes it is just one of the part of life. Then life which must place the human race on that or other point of the evolution, is reported by a new impulse the especially talented individuals. And then they dive into life in order that society was able to make a progress.
So, Henri Bergson selected in his book «The two sources of morality and religion» two morals: human and social. It is impossible to connect them in one because by nature they are quite different, but, at the same time, very closely cooperate with each other. The first is this, which we usually mean, when feel obliged in natural way. And such concept as aspiration is fixed in basis of the second moral. The human and society can not exist separately, that is why they are one whole. Together they execute a task: individual and social save.
Mental activity of human really must choose between the personal interest and interest of other people or the society. There is at first set base of instinctive activity by nature, where the individual and social is continuous and almost together.
The human, as a social creature, is like as though a cage, which lives for yourself and for an organism, giving him and adopting viability from him. The human makes sacrifices themselves for the sake of society, if it needs it and in such case satisfy own interest, as does it for the sake of yourself.