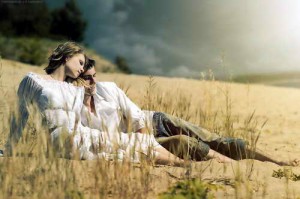 Formulation of the problem. Every person is unique – both in physical form and in expression of their feelings. Among the various quantities of feelings, special and significant for development of the individual, its mental health, are – moral senses. Moral feelings can be described as subjective, personal attitude of an individual to itself, on the one hand, and on the other, to the people, who surround her or him, to the world in which person exists, to the objects and phenomena that have value. The development of the moral feelings directly depends on the person's age, experience of communication with people, understanding one's place in the society.
Recent research and publications analysis. An important contribution to the study of individual's moral feelings made such scientists as V.Bliumkin, G.Diakonov, S.Gura, V.Klimenko, I.Kondratiuk, I.Miheieva, P.Jacobson and other.
The aim of the article is to reveal the nature and characteristics of moral feelings.
Presentation of the main research. In scientific psychological literature, moral feelings are equal to ethical senses. Hence, G.Shynharov defines ethical senses as complex formations that play an important role in mental life of the individual [3, с. 159].
S.Maksimenko notes that moral feelings are the result of socially historical life of the humankind, and the process of communication is an important tool for evaluation of actions, behavior and is a direct regulator of individual's relationships [2, p. 196].
Moral feelings are the part of the structure of moral consciousness, are its emotional component. Moral feelings are social, which means, that they are formed and developed only in the society where individuals interact with each other. During this interaction can be characterized the nature of moral feelings. On the one hand, this is a spiritual phenomenon of a human (a form of social consciousness), on the other, a physical phenomenon – morality, which is shown in actions of a human.
Distinction of moral feelings is that they are subjective human perceptions of something moral and immoral. Therefore, a person makes an assessment of inner feelings and actions, and also actions of others, which is based on established in society moral norms, attitudes, beliefs and moral values of the person itself. While demonstrating these feelings, person presages what is good and what is evil.
However, every assessment always effect on people's beliefs, their interests, needs and other. Therefore, while solving various difficult situations, person gains practical experience of moral behavior in a group. Realization of moral norms, in the best case, is accompanied by the sense of moral satisfaction. Everyone in our life had faced a choice: to act according to conscience or not. Definitely, if we accept inner senses, our moral principles and norms will not be violated, and our work will be positively evaluated by society, we will gain moral satisfaction.
We experience moral feelings throughout whole our life. This happens in moments of sympathy or antipathy to someone, respect or contempt, gratitude and ingratitude, and this also applies to love and hate, friendship, patriotism and other. For example, love, as a moral feeling, motivates people to beauty, to understanding of the delight of this world, to willingness of commitment to person you love.
Moral feelings are divided into personal and individual. Under personal feelings one's attitude to himself (conscience, pride, modesty, etc.) is shown.
Nowadays, considering the events in Ukraine, I would like to note high moral feelings of Ukrainians – love to own country, patriotism. Over the past two years, Ukrainian reconsidered many things. National identity, sense of national dignity and pride, national consciousness become important to people.
It should be mentioned about the feeling of honor, the moral sense of man, which is a recognition of the individual in society, attitudes of other. It is obvious that people themselves have changed attitude to this concept. Many Ukrainian have put a higher priority to their dignity, than material wealth. Morality of society changes. We change. To my mind, it is important for each person to be able to realize inner ethical senses, which, in turn, will help to gain only positive ethical feelings.
Conclusions. The article partly reveals the nature and characteristics of moral feelings. It is determined that moral feelings, namely the source of their development, is seen in the existence of a human in society, individuals' interacting with each other.
References:
1. Voznyuk N.M. Ethics [text]: Tutorial / N.M Voznyuk – K. "Center of educational literature", 2013. – 300 p.
2. Maksimenko S.D. General Psychology: [Tutorial] / S.D. Maksimenko, V.A. Soloviyenko. – K. AIDP, 2000. – 256 p.
3. Shynharov G.H. Emotions and feelings as a form of reflection of reality / G.H. Shynharov. – M .: Nauka, 1971. – 224 p.