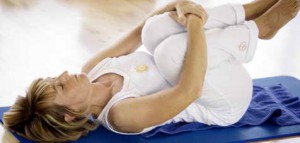 The article deals with the positive and negative sides of autogenous training, auditory training that is, who founded it and what training is required.
Keywords: auditory training, I.H. Schultz, self, identity, AT, stress the moral aspect of Autogenic Training.
Is it acceptable to practice self-influence, self-hypnosis and auto-training. The personality can decide for itself if it is worth to train its body and mind. Everything depends on its decision and motivation. No one can force the person to influence or train itself. Hypnosis is another story. Unlike hypnosis autogenic training completely depends from involved person's actions. Humans' body and mind is not yet thoroughly studied by scientists.
It is only possible to partially observe the capacity of mind in seldom situations, e.g. lift enormously heavy items, the speed, tissue regeneration, exceptional memory, imagination and etc. The scientists suggest that humans only use their mind capacity on 10% . Every mature human tries to master wither body or mind capacity. The issue of humans' body and mind development has been always actual topic as the humanity is evolving and moving forward.
A person's ability to self-regulation condition, psychic restructuring ensures its effective adaptation in the surrounding world and effectiveness of the performance. One of the main means of achieving the marked harmony is autogenous training. The great popularity and interest in auto-training became a reason that a lot of of scientific and popular publications dedicated to various techniques and methods of psychic self-regulation came out to the world .
As J.H. Schultz wrote , autogenic training – literally means self-education with the help of special exercises.
Autogenous training was offered in 1932 by German physician Johann Heinrich Schultz. Studying the self-reports of people immersed in a hypnotic state, J.H. Schultz noted that physiological changes are accompanied by certain feelings.
Lists a number of important qualities, which are formed in the process of auto-training sessions, such as the ability to fully relax for a short time, self-control unintentional body functions, increase work capacity and decrease in the intensity of pain, etc. J. Schultz emphasizes that all of the above is not an aim in itself, but rather a means. "The one who involved in can actively influence their attitude to life and to himself, ensuring that wish to become a reality." Obviously, here the author has in mind not only the medical aspect of the AT, he speaks of it as a powerful tool of self-education and activation of reserve capacity.
Auditory training includes a large physical and mental relaxation. And in connection with this calming method people can protect themselves from a number of problems related to stress, anxiety and psychosomatic illnesses. The positive side of the AT is a fact that people can prevent some diseases, to learn to control themselves in disturbing situations, and finally calm down "their mind" and the nervous system.
During the day, people accumulating their stress. Our body automatically reacts to the stress and people have the irritation and aggression. With the help of autogenous people can control and calm the nervous system. AT restores the body to a calm state, helping to recover, heal itself and prevent further emotional damage.
Continuous training allows you to lead a healthy way of life on the mental and physical levels. Many people are affected by chronic stress. Chronic stress is a long and constant anxiety. The body is constantly in tension. It negatively affects our health. This stress can be caused by everyday situations in the family, work, school, college, or some traumatic situation. It is also important for us to understand the reason of our stress that has occurred and how it affects our health.
The downside to this method is that a person must work on themselves several times a day for months to learn and improve this technique. Unfortunately, not everyone will agree to work and do what ever an effort every day. Many people want to achieve any results in life, but they are not willing to spend on improving yourself even a little time. We live in an age of technology, clock is ticking and people do not notice it. We could achieve a great deal if you wanted. Disadvantage of this technique is that it is necessary to unconditionally believe that it works.
There is advantages of autogenous training such as:
• Quickly get rid of tiredness (faster than during normal sleep or passive rest);
• Remove mental tension that results from stress;
• Influence on range of physiological functions – such as respiration rate, heart rate, blood supply to individual body parts;
• Develop existing psychological ability such as thinking, memory, attention, etc.;
• Effectively mobilize physical ability in sports, it is easy to deal with physical pain.