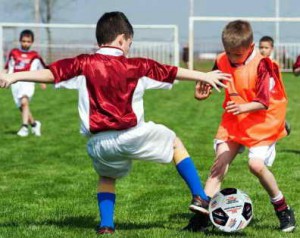 The purpose of this study is to investigate the relationship between the preferences people have for physical and leisure time activities, and the actual amount of engagement in physical activity. This will be accomplished in two phases.
Phase one will be completed through an online preference assessment to see if individuals have a strong preference for physical activity or leisure time, with the hope of identifying physically active and sedentary adults. Phase two will involve bringing in participants who ranked physical activity high (n = 4) and low (n=4) via the online preference assessment, and having them wear activity trackers (e.g., Fitbit) as well as complete an Ecological Momentary Assessment (EMA) weekly to determine if their preferences for physical activity or leisure time on the survey correspond to their daily lives.
The EMA will be completed via cell phone surveys and participants will get text message reminders to take the survey. Participants will then answer questions about what they are doing at the specific moment in time when they are completing the survey. These data will then be cross-analyzed with their activity tracker to see if it correlates with how much physical activity they are doing.
Phase two will last for eight weeks and participants will earn monetary incentives for completing EMA surveys and wearing the activity tracker. From phase two, we hope to validate the phase one preference assessment to use in future physical activity research studies.
Ultimately, we hope to be able to use the preference assessment survey to identify individuals who do not find physical activity reinforcing so that we can introduce an intervention that might increase the reinforcing quality of physical activity. If physical activity can be established as a reinforcer, we hope that it will lead otherwise sedentary adults to lead healthier, more active lifestyles.
Authors: Amanda Tessler, Ashley Palamone, Sarah Krchnavek & Bethany Raiff