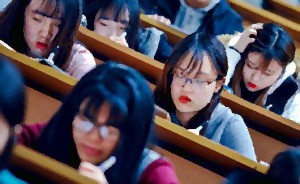 Due to the massive influx of students attending colleges across the nation, an increase in the presence of mental health services are paramount. The mental health needs of today's college students have risen dramatically. According to Kitzrow (2003), an estimated 84 percent of students who walk into a school counseling centers show significant causes for concern.
These students are at high risks because of a variety of psychological distressors. The current study seeks to understand the multidimensional affect of these psychological distressors, and their impact on students' academic adjustment. The dimensions of psychological stressors measured in this study included alcohol use, depression, eating concerns, generalized anxiety, hostility, and social anxiety.
These psychological stressors were taken directly from the CCAPS-34; an assessment tool created in order to provide accurate multidimensional measurements for college students (CCAPS User Manual 2015).
It will be compared with the Academic Adjustment Scale (AAS ) which tests for academic adjustment, achievement, and motivation (Anderson, Guan, & Koc, 2016). Undergraduate students from Rowan 2017 Psychology Conference | 18 University, aged 18-25, were given an online survey using QUALTRICS which contained the CCAPS-34 and AAS. ANOVA will be used for data analysis and results will be discussed.
Author: Miles Donovan