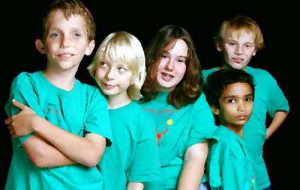 The purpose of this study was to evaluate a telehealth delivery model of a parent-implemented intervention for Autism Spectrum Disorder (ASD) based on the science of Applied Behavior Analysis and Skinner's analysis of verbal behavior (ABA/VB). As the demand for effective intervention increases with the rise in ASD, innovative treatment delivery systems are needed.
Parent-implemented interventions are a known cost-effective and ecologically valid means of increasing access to evidence-based intervention, but are not reliably incorporated into ABA/VB and may not be readily available. Telehealth technology has the potential to remove barriers to wide-scale dissemination of effective parent-implemented treatment. A multiple baseline across participants design was used to evaluate the preliminary efficacy of a parentimplemented ABA/VB intervention delivered through a web-based videoconferencing platform.
Parent training was delivered through in-person coaching and video conferencing software over the course of 10- weeks. Parents were coached in the implementation of verbal acquisition and behavior reduction strategies for 1 hour each week by trained graduate student therapists. Dependent measures included parent implementation fidelity and child language outcomes.
Preliminary results indicated that parent implementation improved after treatment was introduced for all 3 parents and were maintained for at least one parent in the video conferencing condition. Rates of manding increased for one child after treatment was introduced. Data collection will be completed no later than November 2015.
Authors: Jacqueline Eggink & Michele Simon