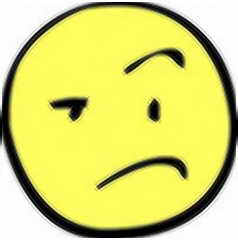 Cynism is one of most popular strategies today which is created under the influence of actual social trends. Cynism is a special human behavior which displays neglect and abuse to a people standart of moral and ethics; reject from admitting of community stress over cynic. Term «Cynism» comes from «Cynicism».
Famous ancient philosophers such as Antisphen, Diogen were a members of this way. The idea of useless of moral standarts and values was preached by them.
As for activity of cynics: it's all directed to make them happy all the way from nature instincts to soul calm. That's why we can say that between all behavior models in the world the most good and comfortable is that one that is benefit for themselves. They cannot condole, respect people around them, be responsible and that's why trying to satisfy their own wishes they can even do bad and terrible things.
Phrase «To go over someones' heads» is the most correct as for this question because there is no obstacles to make dreams come true for cynic. Generally they don't mind of some truth and values existing but they are not going to follow ones. They support an idea of existing of general laws and think they will be free. They are an egoists and if they have less life values they become more egoist. But this behavior has its causes. Maybe they disappointed in someone in the past or in something else.
In negative way cynism is bad for social harmony and it destroys general behavior standarts but cynics try to stop people to follow standarts. Maybe being a cynic they just try to hide their weakness and fear of sociality and protect themselves from social pressure.
A first beginnings of cynism can be found in teen age. Scientists say that cynism for teenagers is a protect reaction because of incorrect education by parents. But it can be when parents give too much freedom to their child that can lead teen to be cruel to people and animals.
Negative emotions affect on person that's why cynism is very infective. Every person chooses values and supports their activities. No one can stop cynic to do as they want if it's not defy the law. Cynism is very dangerous in way when person works in sociality. For example doctor, police man, teacher and other. Indifference by this people is called professional cynism.
So at the end we can say that cynism is getting popular more and more in different countries, nations, groups and other and there is no need to look for cause of its poplularity. People that keep in touch with cynic have to limit their communication with them. Cynism is getting down if you don't notice it. We all must to keep being a good person and don't let something bad touch us.