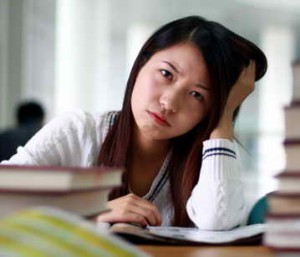 This study is an accumulation of the ethnographic and observational research garnered over the last year by the author (Jennifer Vorel) who lived in Sri Lanka for about a month and a half, working for Sri Lanka Volunteers' 5- week Mental Health Placement. Volunteers are trained by Sri Lankan mental health professionals and then organize and run 8 hands-on projects a week, getting hands-on experience with service-users suffering from a wide range of mental health issues and/or disabilities.
Projects were categorized as mental health, special needs, or teaching English. Mental health projects were in psychiatric homes and hospitals. Special needs projects took place at special needs homes/care centers and in schools' special needs classes. Ethnographic research has been expanded by reviewing literature and primary source case studies which examine mental health in Sri Lanka. Sri Lanka is an island off the southeast of India in the Indian Ocean.
It's a second-world country that has experienced severe traumas including a 26-year Civil War, the 2004 tsunami, and annual monsoons. Sri Lanka has one of highest suicide rates in world (higher than 20 per 100,000) (Hendin et al., 2008; Siva, 2010), and mental illness prevalence is rising (Samarasekara, Davies & Siribaddana, 2012). Stigma towards mental illness is very severe in Sri Lanka. Reasons for this, the resulting consequences, and potential solutions for decreasing stigma are presented.
High-income countries place most of their confidence in allopathic treatments, while Sri Lankans rely heavily on traditional treatments (White, 2013). This study examines questions such as how culture and environment affect the epidemiology of illnesses, presentation and diagnosis of illnesses, treatment of illnesses, personal experiences of the afflicted, and the personal experiences of those connected to the afflicted.
This study looks at diagnostic and treatment methods in Sri Lanka in comparison to ideologies of high-income countries, and explores the impact that social and structural conditions have on the Sri Lankan mental health system and those within it (both patient and caretaker). Along with this is the impact of the West's misrepresentations and false expectations, especially when we seek to export practices to low- and middle-income countries.

Author: Jennifer Vorel.