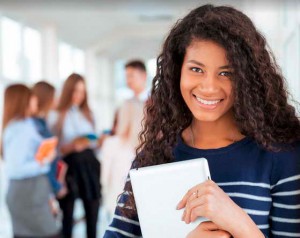 The purpose of this research study is to evaluate the relationship between parenting styles and academic motivation in students and compare the results in both high and low socioeconomic status areas. Specific aims of the study are to compare 3 parenting styles (authoritative, authoritarian, permissive/neglectful) to a student's motivation towards their academics and to identify if the results of the comparison are similar or different in diverse socioeconomic status areas.
This study will be conducted at Rowan University within undergraduate students using Rowan University's department of psychology SONA database. The target population is all students. All students will be 18 years or older which will include both male and females and all races, religions, etc. in the sample. All submissions will be anonymous and will be saved for six years.
Motivational Questionnaire: This is a Likert-Scale questionnaire that asks questions about one's academic motivation. Statements will be rated by the participant. There will be statements regarding reactions towards their grades, attitude towards studying, etc. Parenting Style Questionnaire: This is a Likert-Scale about parenting styles. Statements will be rated by the participant.
There will be statements on authoritative, authoritarian, and permissive behaviors. This questionnaire was originally designed for parents, so I will be modifying the beginning of each statement to "my parent(s)", instead of "I". Statements include areas such as responsiveness, expectations, punishment, etc. Demographic Questionnaire: I designed this questionnaire based on other demographic surveys I found while researching this topic.
It is multiple choice and includes questions such as yearly income, number of parents or guardians who raised them, highest educational degree earned in immediate family, etc. Questionnaires will be compared to see each student's correlation of their academic motivation, parenting style used, and socioeconomic status.
Author: Stephanie Rubin.