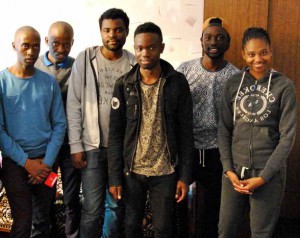 Minority enrollment in higher education has increased over the last 40 years. However, even though African American students are more likely than ever to be enrolled in predominately white institutions (PWI), their rates of graduation and academic achievement fail to keep pace with their white counterparts (Fischer, 2010; Guiffrida & Douthit, 2010; Reitzes & Jaret, 2007; Rodgers & Summers, 2008). This achievement gap in the American higher education system may be crucial to the career development of African American youth (Brown & Jones, 2004).
This study will contribute to empirical literature about factors that influence the academic achievement of African American college students. In particular, the study will determine if campus racial climate and sense of belonging can influence academic achievement of African American students. Furthermore, it will explore possible moderating effect of sense of belonging on the relationship of campus racial climate and academic achievement.
Data will be collected from African American undergraduate college students in a public research university in Southern New Jersey using rating scales and self-reported GPA. Multiple regression will be employed to establish the relationships of the variables. Results and implications of the study will be discussed.
Author: DeShonna Prescott.