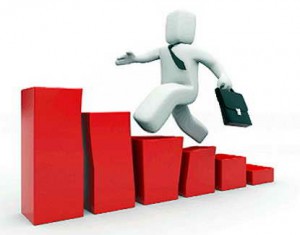 Career, careerism, careerist – with these words, sooner or later, everyone can face with this things. Everyone chooses way of his life and career, everyone chooses himself how to live, for whom to live, chooses his or her priorities.
For someone in the first place is family – these people never sacrifice career for family values ​​success. For other persons career is on the first place – these persons originally intended to achieve something at work, have recognized, often sacrificing personal and family life.
In his essay I will show some ethical aspects of careerism, will bring reflections on the "ins" and "outs" of careerism, will try to explain, even only for me, is it really good or bad to be careerist.
Careerist – is it always good? Maybe these people can be considered selfish or those who can not or do not want to communicate with people in a good and friendly atmosphere, and therefore dissociate himself from the collective conditional barrier. They do not care about the thoughts of other persons, they are surely to their objectives, despite around. Usually people say about persons like that «He will never stop». At least people think that climbers also need to break all the stereotypes to achieve this goal.
I am also really interested in questions or reach their goals without losing and not losing yourself. Ideally climber – is a man who loves his job, enjoys his work, realizing their potential, and thus achieves career success. The life is not so smooth. Today climber – is a man who goes to his goals often at the expense of others, a person is first in your life puts job, a person who replaces whose work and home, family, friends.
Most people only work in order to feed his family, to provide themselves and their families or close all necessary medicines, essential commodities and products. Maybe they even did not think about how and where to work, where over pay or working on the profession that really like. So working is not possible to develop professionally because without goals and objectives people just living day to day. She has just wasted their lives and so short life. It does not have those peaks achieved by hard work, which it could achieve.
However sad it may sounds, they can hate their job, they will not achieve any results. In general case, which is no fun, cannot be completed until the end, and if it does not end with this result, which I would like to receive.
Climbers can expect some surprises on the road for success. And the surprises are really difficult. Anyone aware of the pros and cons in achieving career still hopes that his journey will be different. But it was, is and will envy on the part of colleagues or people who surround subservience on the part envy, gossip and intrigue (perhaps even deliberately spoken word in the face to discredit the person).
And at this moment everyone thinks over how to act: to become one of those fighting for himself and the coveted post, do not stick out and get the company hapless skeptics who still who and what of them said to become a leader or drift, to be on top of success or fend fact that there is.
Everyone had the right to choose who he is, climber or someone who floats downstream. Everyone lives his life, so certainly looks at this question go away. Nevertheless, people should understand that success does not come to her one day that all comes with time, due to failure due to jealousy and sometimes hatred of people whom you recently considered his friends.
I will respect approval, recognition, praise, power, and new knowledge. If this is certainly something that people need. But if the person does not understand the situation and will try to solve its problems by any means, not even thinking about it summary – will not see her or his success (both in career and life in the family, personally).
I cannot say that the climber has to follow certain rules or standards – it is nothing. More precisely we can say a lot, but I think the most important thing that should be careerist morality, benevolence, friendship, empathy. It is not always good "go to the head." It is much easier and more honest it would be one of those who can still reach the goal, but not because of pain, suffering, the liberation of others, and through cooperation and understanding.
Everyone wanted to be a high-ranking person to have privileges, to have power over others. But if you think about whether this is good? How well become known only using his authority among others, using their power and abilities? Is it good to live every day without even thinking about how other people live (other communities or other social levels or ranks)? I understand that government – is always a temptation, but we must also respect others, to have a conscience and keep yourself so that others will be sure in your honesty.