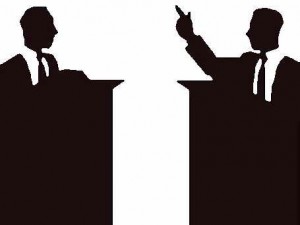 Apparently, one of the most commonly used words in the lexicon of modern people is the word 'politics'. People talk either about state policy or policy of parties. This can be old ladies-chat as well as the strategic session of state officials. So whether these talks are about the same thing, or some boundaries can be made in the content of this concept?  A long time ago the politics policy has become a phenomenon in society. As a social phenomenon the politics differs from other areas of life, but also binds them together.
When does the politics appear? In ancient times it comes out in people's lives in time of transition from tribal to state form of organization of society. It happened because back then people realized the need to resolve their own lives at the level of society. Although it should be mentioned that it were primitive communities and as organizing power mostly were traditions and customs, family relationships and religious norms.
Eventually, relationships between people became more complex that had impacted on complexity of politics. Primarily the society experienced segmentation. In particular, the society began to be divided into rich and poor, into workers and employers. At the same time social groups had developed. Thus states and classes were formed, as well as professional and religious communities.
The relationship between people had intensified or worsened. There were some conflicts between individuals or whole groups. Obviously, the usual regulators of social life had been insufficient and a special power had become in need. The politics represents such power till nowadays. Plato defined the concept of politics as 'the art of living together'.
The concept of 'politics' had different meanings throughout history. In ancient times this term designated events concerning governance. Since the late modern period the term politics began to include those activities that related to winning, implementation and maintenance of not only state power, but also political one.
What about society, it consists of various areas where politics as a science studies the processes of political area. However, as noted earlier, the boundaries of this area is somewhat arbitrary and intertwined with all areas of public life.
Politics is irresistible aspect of human existence. As a social phenomenon the policy appears in various guises: the distribution of wealth, social management, decision-making and conflict resolution. Thus, this phenomenon can be found in any social group.
The politics has multidimensional character, as indicated by analysis of different approaches to the theory of politics.
As a phenomenon the politics can be considered as a unity of three interrelated conditions:
an area of public life;
the kind of social activity;
the type of social relations (between groups, individuals, etc.).
In the first case, the politics appears in the context of the structure of society. In other words, politics is an element of society that has a special place and plays a significant part. Since the days of Aristotle, the policy fixed the following functions: maintenance of order, coordination of common and private interests, the management of society, resource management and regulation of public affairs.
Secondly, politics can be interpreted as a way to aggregate and individual activity of people kind of social behavior and social activities. Max Weber analyzed the phenomenon of politics exactly in this perspective, namely as professional activities of its subjects, as some company where these actors engaged in political activities like 'professional', 'on occasion' or 'part-time'.
Confirmation of the third condition can be found in the works of French historians of the Restoration period and Marxists who treated politics as relationship classes on public authorities.  In the 20th century the concept of 'conflict-consensus' had begun to develop, which described the politics as a type of social interaction and relationship conflicts.
Thus, the following conclusions regarding to the concept of politics as a social phenomenon can be made. The political sphere has an inextricable link with other areas of society. Studying the set of social relations, those can be identified that form the main thrust areas of society – socio-cultural, economic and political relations.
These areas (economic, social, spiritual and political) are very closely related. In particular, the spiritual area is a necessary component in the policy. It is difficult to do without moral evaluations and guidelines. Politics as a social phenomenon can be more or less moral or even immoral.
Ideology plays a significant impact on political relations. Such things as culture, religion or morality affect policy indirectly, when ideology is almost completely fused with politics.
As the democratic society is more stable, the functional relationship policy with other spheres of social life is more dynamic in nature. It is manifested in constant form with a clear tendency to reduce the role of politics as a regulator of society. Instead, the regulatory role of other factors (economic, cultural, religious, moral, etc.) increases.
Today the objective meaning of the political sphere is very large because of the processes that occur in it. From the ability to manage people depends not only the fate of individual nations, but of all mankind. Therefore, in the 21st century political area remains one of the highest priority.