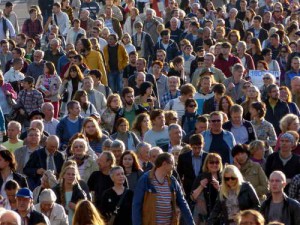 The historical, political and social events of the 20th century opened a new phenomenon to the scientific world – applied ethics. The society faced with previously unknown situations and problems in different spheres (medicine, politics, ecology, business, journalism, art, etc.), which demanded not only a social, political decision, but above all an ethical one.
The rapid development of applied ethical problems required scientists to seriously work on the theoretical basis of the new discipline, to identify tools and mechanisms of applied ethics, to describe the various problems and ways to solve them, and to study and test its infrastructure. The technologically innovative ethics considers and resolves moral problems in a new way.
The external procedural implementations of practical methods, the application of social engineering and social design tools are effective tools for public morality building The open problems exist in the public space, in connection with this, the problems of social ethics are actualized.
The institutionalization of morality in the solution of many social and moral conflicts is observed within the framework of social ethics – this is the branch of applied ethics that studies the nature of the moral foundations of social interactions, the structural features of moral relations, the value-imperative content of public consciousness.
Social ethics, on the one hand, on the basis of a descriptive approach, allows us to describe, identify moral problems in the social sphere, on the other hand, through the prescriptive methodological component, to identify moral imperatives, to set normative vectors and formulate tasks for social policy.
Social project is one of the innovative social technologies actively used in recent decades in Russian society. The social project is a multifunctional and versatile tool of social policy that shapes and moves public opinion and mass consciousness. The integrative potential of the social project consists in the formation of social solidarity, social ideals and values, moral imperatives, the prevention of social indifference, the elimination and resolution of social and moral conflicts.
Created by Batalygina Julia