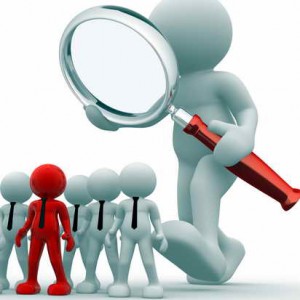 Economics theory considers rent control as a form of inefficiency and distortion to the economy as a result of government intervention. It argues that rent control causes housing deterioration and abandonment of buildings which leads to decay and gradually destroys the city.
However, the reality seems to differ from the theoretical framework in the case of Malaysia. The repeal Rent Control Act 1966 in Malaysia since January 2000 has caused rent in 'pre-war' buildings, built before 1948, to increase tremendously and redistributed the population of the rent-controlled area. Georgetown, the capital of the state of Penang, was most affected in Malaysia as it has the largest number of pre-war shop-houses. The escalating rent of prewar buildings has forced large portion of Georgetown's population to relocate to suburban areas, thus drastically reducing the population residing in Georgetown.

Objective: This paper examines the changes in the demographics; studying the effect of population changes, social welfare and business competitiveness in Georgetown, six years after the Rent Control Act was repealed. It further seeks to explain the negative consequences of Georgetown losing its heritage value due to the abolition of the rent control.

Methodology: To meet the study's objective comprehensively, a sample survey was conducted to determine the changes in rent and property value after the abolition of the Rent Control Act. A change in rent and property value was used as an indicator in explaining improvement or deterioration of welfare in the community and the commercial competitiveness of Georgetown. In addition, the enrolment rate of primary schools in Georgetown further explains the population changes within the city due to the unavailability of Georgetown's population data.
Result: Since the repeal of the Rent Control Act, population residing in Georgetown has reduced significantly. The overall value of property and rent in the heritage city has also increased. A significant trend could be observed, whereby the population residing in Georgetown had moved into new suburban areas, leaving the city with only commercial function. Furthermore, there was also increasing trend of demolition of pre-war buildings and increased in dilapidated buildings within Georgetown.
Conclusion: The demographics changes in Georgetown due to the repeal of Rent Control Act do not seem to match the rationale and economic theory supporting the abolition of rent control. Economics theory indicated that rent control causes deterioration in housing standards and increased the demand for housing. However, the opposite was observed in Georgetown. Furthermore, without the rent control, the preservation of heritage of Georgetown became more challenging, as the value of redevelopment becomes greater than the heritage value of pre-war buildings.
Cultural and community heritage was also seriously undermined by the declination of population in the heritage city. Due to the challenges facing the heritage city, proper and effective governance becomes more important as to ensure that Georgetown continues to further development yet maintaining its heritage uniqueness as it seeks enlistment in the UNESCO World Heritage List.
Created by WAN Chang Da